Christmas Decor Trends 2018
Christmas decorating ideas can be a natural and beautiful option. Blending creative handmade holiday decorations, recycled crafts, and rustic vibe into natural, pleasant and Eco friendly country home decor. Country Christmas decorating ideas with rustic vibe are perfect for old-fashioned holiday decor. Salvaged wood pieces and burlap fabric, countryside headboards, natural ropes, cottage cushions, twines and green branches, vintage skis and skates look fabulous with red accents, pine cones, and white candles.
Country Christmas decorating ideas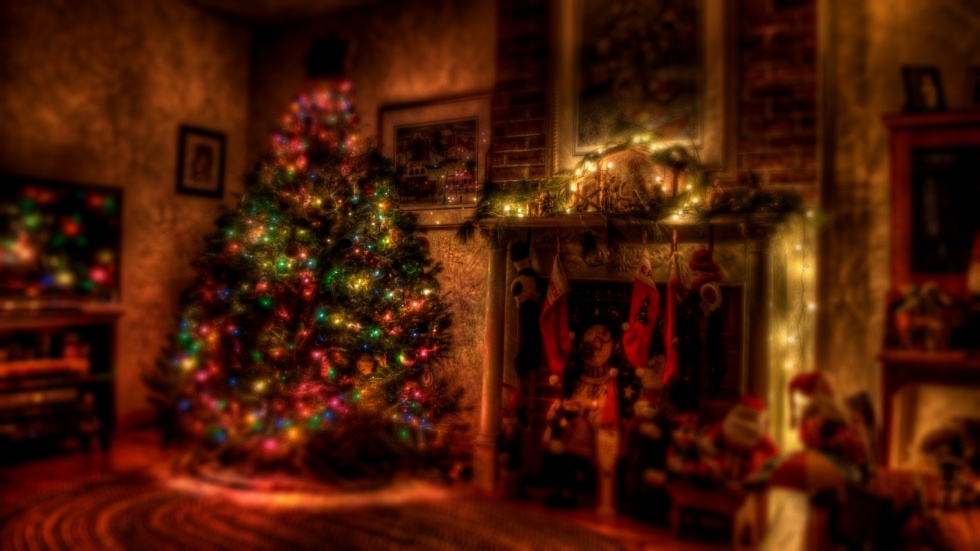 Handmade Christmas Decorations
Handmade Christmas decorations, recycled crafts, and natural centerpieces are ideal for the stress-free holiday season. Antique toys and wooden souvenirs, combined with evergreen branches create unique Christmas table centerpieces and make excellent decor accessories, creative and inexpensive gifts.
Country home Christmas decorating ideas are nostalgic and inviting, stylish and welcoming. Greenery and a few candles, red and green ribbons and handmade Christmas decorations created with metal wire, paper or untreated and rustic wood pieces, turn country homes into beautiful retreats for winter holidays.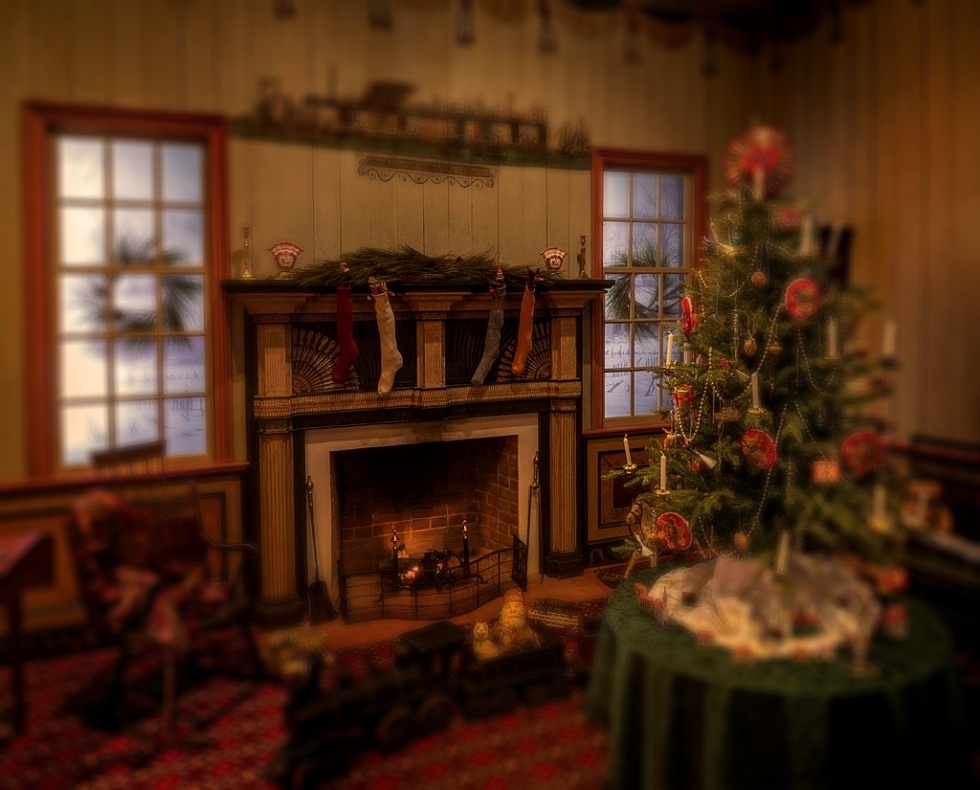 Pine cones, twigs, logs and berries are traditional and Eco friendly Christmas decorations. They have a universal appeal, versatile and suitable for all rooms, both genders, and existing color schemes. Christmas is about relaxing and having fun with families and friends, so simple handmade Christmas decorations, neutral colors of rustic wood and creative Christmas crafts are perfect for nostalgic and warm country holiday decor.
Green branches spread the Christmas mood around the house, bringing a natural feel into every room. Fantastic for country home decorating, mountain retreat, forest cottage or lake cottage decor, the old-fashion Christmas decorating ideas delight and help relax.
Christmas Burlap gift bags with ribbon bows
Candle holders created with short logs, burlap bags with bows in red, green, white or brown colors, handmade snowflakes and Christmas wreaths and miniature Christmas trees for table decorations with lace accents bring softness of vintage style and natural beauty into holiday decor.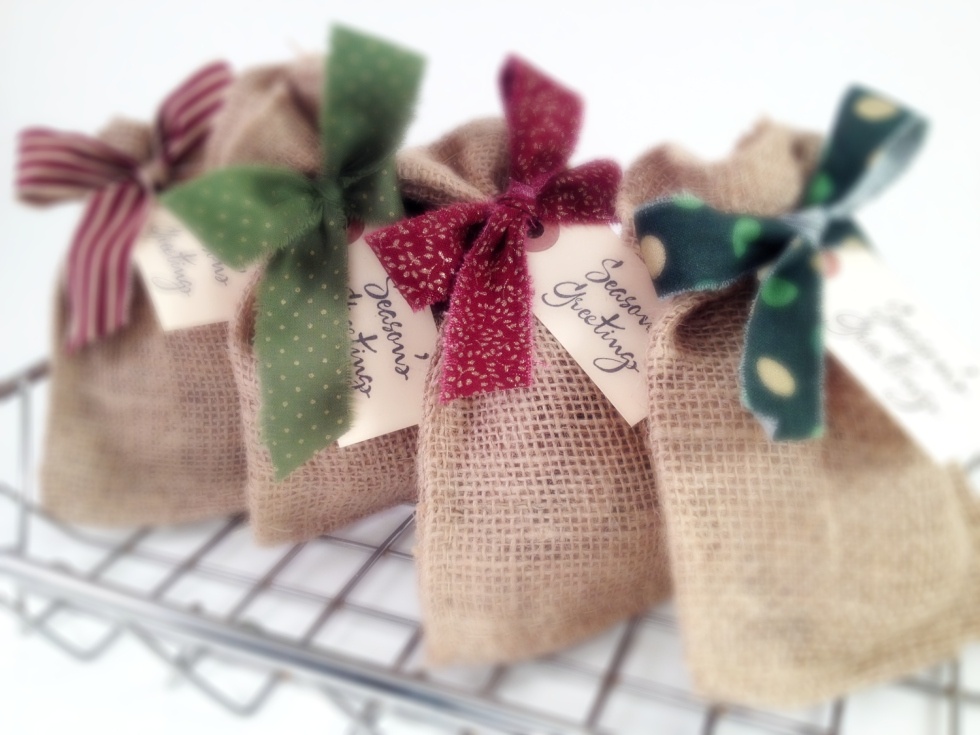 A miniature sleigh, skis or skates are winter inspired table decorations that add charming details to the dining experience and create interesting table centerpieces. Wooden letters Ho Ho Ho look beautiful, surrounded by green branches, red berries, snowflakes and candles centerpieces.
Recycled crafts, glass jars with pine cones and artificial snow
Green holiday decor with handmade garlands, Christmas wreaths, creative crafts and homemade Christmas tree decorations looks perfect, blending soft fabrics, natural materials, and Green Christmas ideas into spectacular winter displays.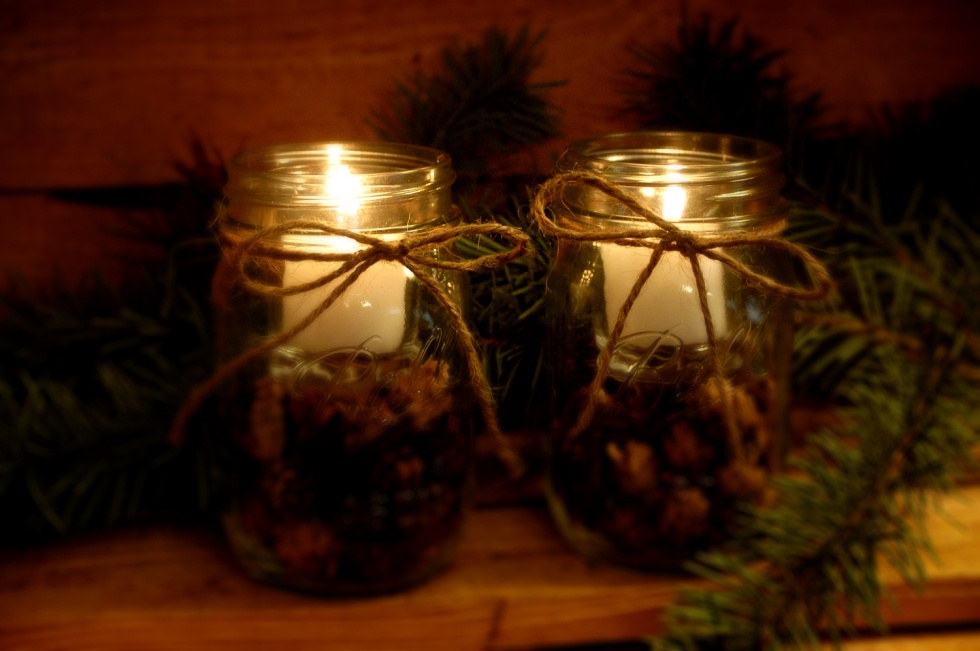 Sleds and skates in vintage style bring the old times magic into holiday decor and add personality to simple, elegant and timelessly stylish country Christmas decorating ideas.